Our Leaders
---
Michael Kerin, Founder.
Michael, Mike, Mikeman…you can even call him Al. He has been an Information Technology consultant for over 20 years. After working in the Financial, Insurance, Retail and Automotive industries he came across an opportunity to make a contribution to his children's school community. And that is where Paperless PTO began. When he gets away from his laptop, he can be found spending time with his family, exercising or keeping up with technology.
---
Lisa Rutledge, Customer Service
Lisa joined Paperless PTO in 2012 and has played an integral part in providing every possible kind of service that our customers need. She has a background in technology recruitment and has been a great fit for her position. Family, politics, and photography are among her passions.
---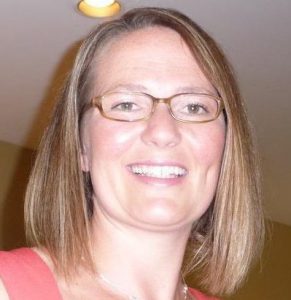 Tina Stratton, Advisor
Tina was actually one of our first customers. After using our program for several years she joined our team and had a tremendous impact on our growth. Her brilliant mind and unique ideas continue to contribute to our success. We have been very fortunate to have Tina with us.
---
Cheri Amparo, Creative Services
Cheri is the creative genius behind the designs that give our program the fresh look that it has. Her vast experience in graphic arts, web technologies and marketing have brought tremendous value to our group.
---
Chirag Sheta, Mobile Technologies
Chirag joined our team in 2016. The opening was due to unfortunate circumstances but has become our fortune. There are Android junkies out there. Chirag wrote that book. He immediately became our Android go to guy and has cemented his place in this position. Not only is he our Android expert, he is our mobile technology expert.
---
Vijay Rathod, Mobile Technologies
Vijay is our IOS guru. He also joined our team in 2016. Building an IOS app that needs to run on all kinds of Apple devices is not a walk in the park. Vijay lives, breathes and sleeps Apple technology. His expertise and experience with managing projects that run on Apple platforms gives us great comfort knowing we are always headed in the right direction.
---
Xu Xiaoyu, Emerging Technologies
We never expected Emerging Technologies to be a role in our company, but it is very much apparent now. By always looking for new ways to help our customers, this position has evolved. And Xu has been nothing short of masterful in this job. When he came in we had an idea of what we needed, but we were not sure of the direction to go in. Xu knew exactly where to lead us and certainly did. He has become a tremendous asset to our team.
---
Yogesh Mathur, Web Technologies
What can we say about Yogesh. Well, that is an easy question to answer. Yogesh has been a key player in the building the backbone of our system since 2012. Online transaction processing is very complicated and is always under duress. Yogesh quickly became our security expert whenever we needed to upgrade technology and keep our systems secure due to the abundance of security mandates the Payment Card Industry requires us to meet.
Watch Donations Soar
When parents tap this button on the app they can easily make a donation to your school. After making the donation, a suite of fun app features will become available to them.
Make Donations Appealing

Give Donors Something They Will Enjoy

Create a Buzz That Will Lead To More Donations
Learn More
---
Did You Know
Our fundraising program is
1. Educational
2. Challenging
3. Fun
4. For parents, teachers and students
5. Web and mobile enabled
6. Run by our staff
7. Going to surprise you
---
Find out how our Bells and Whistles Fundraising Program will raise more funds for your school than you might think. Be sure to Contact us.